Aberdeen now boasts Europe's biggest hydrogen-powered bus fleet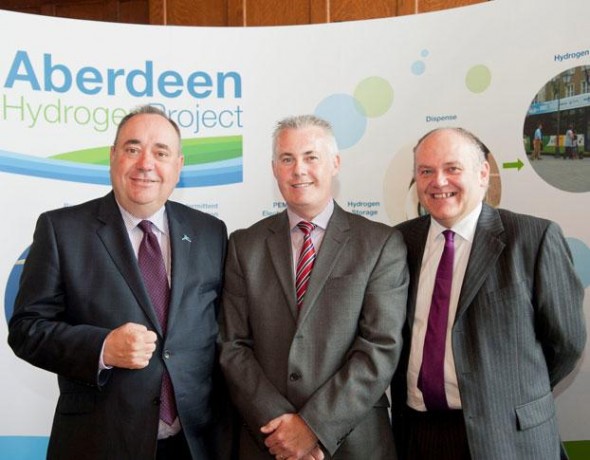 One of the quickest and most environment-friendly ways to get people around in an urban environment is the introduction of low-emission buses. Europe's largest hydrogen fuel cell bus fleet will finally do the same after being officially launched at the All-Energy 2014 exhibition and conference in Aberdeen this week. Called the Aberdeen Hydrogen Bus Project, initiative will be the largest single demonstration of hydrogen fuel cell buses in Europe!

The project is part-funded by the Fuel Cells & Hydrogen Joint Undertaking, the UK's innovation agency, the Technology Strategy Board, the Aberdeen council, the Scottish Government and a number of public and private sector partners. BOC, a member of The Linde Group and the UK & Ireland's largest supplier of industrial gases and related equipment, will help the project with an on-site hydrogen production plant using a 1MW electrolytic system that will be used to juice up these buses.
[Via – Gasworld]