20% of Dubai's Cars Taxi fleet to be hybrids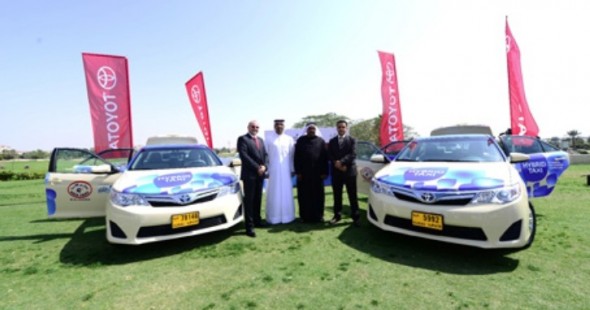 The existing fleet of hybrid taxis is set to increase from 55 to 99. The Cars Taxi fleet has employed 55 Toyota Camry hybrids with the aim of gradually replacing all the regular cars with the smart hybrids. "We are planning to expand our hybrid fleet to 7,000 vehicles across the UAE, and around half of it is likely to be in Dubai. We are really impressed by the performance of these vehicles and are looking forward to replacing our entire fleet with hybrids soon," said Abdullah Sultan Al Sabbagh, CEO of Cars Taxi Group. Cars Taxi operates 20% of all Dubai's taxi fleet. The company also operates its cabs in Abu Dhabi, Sharjah, Ajman and Fujairah. The vehicles will combine petrol and electricity to power up the cars, which will run on self-charging electric motors. It will use electricity till the speed of 40 kmph post which it will switch to petrol.

Dubai is said to operate a total of 9,500 taxis by the end of this year. The total carbon emission can significantly reduce with a switch to hybrids.
[Via – Gulf News]