Wedding dress made from recycled bottles, a bridal step towards the alter of recycling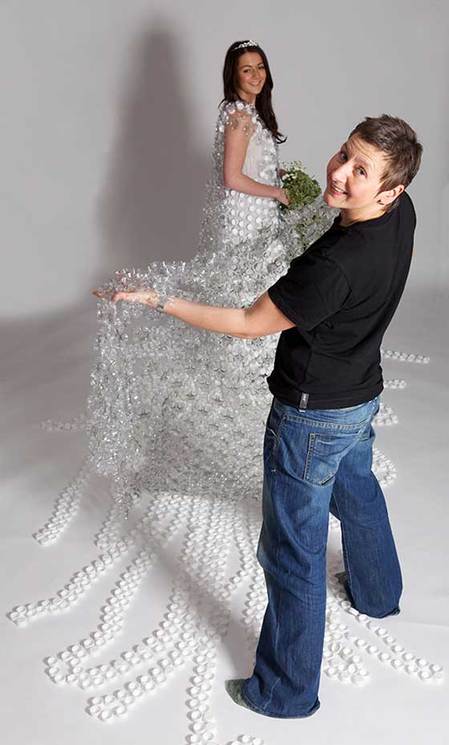 After just having recently stumbled across a prom-dress made of recycled candy wrappers, we came across yet another progeny of recycling, this time a wedding dress. Made from recycled bottles, this wedding dress was designed by UK-based eco designer and artist Michelle Brand in honor of the recent wedding of Kate Middleton and Prince William. Using about 1,110 bottle bases, 6,512 bottle tops and 9,440 tags to create this one, the dress weighs in at 10kgs (22lbs) and is christened Green with Envy.

Remember how we'd tie those old tin cans and bottles to the back of the wedding car? Well, we could simply tie up this dress behind now!


[Greenmuze]