Speakers made from recycled paper ceramic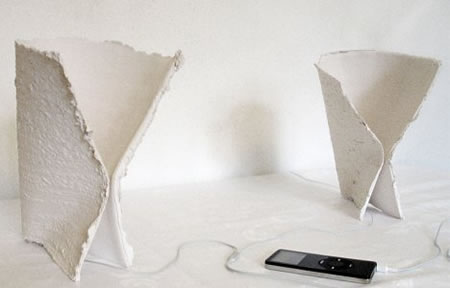 You probably love stacking up speakers to hook up your home entertainment system to. What you probably haven't realized is these speakers can suck in loads of energy to make sweet music. Well here's something we came across that helps amplify your sweet music, without the use of electricity. Jaws dropped? Read on!

These "speakers" are made of recycled paper ceramic. They help amplify sound from you earphones and are not to be hooked up to your audio system. Simply place your each earphone in them, and the ceramics do the job of amplifying. Now don't expect a sound quality of a Bose audio system or the likes. Ceramics are known to give a pretty decent sound quality though. These are something to show off to your environment-conscious buddies.


[Treehugger]