Speaker system chiseled out from recycled tires and junkyard scrap by Jinsheng Wang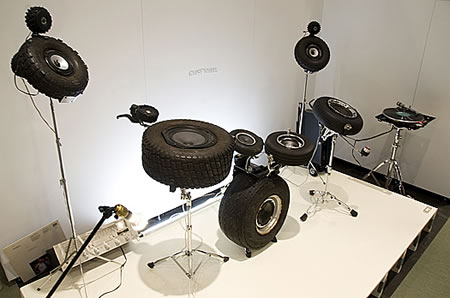 Designer Jinsheng Wang set out on a scavenger hunt lately and brought back a bunch of tires, and after hours of clever craftsmanship, had these rubber wastes converted into fully functional speakers that were shown off at the ICFF 2011!. This isn't the first time we've come across speakers being made from unusual stuff though, including paper ceramic. Wang's Gypsy Wheel project was made completely from scrapped out pieces from dump yards, including tractor tires, audio electronics, speakers, typewriter parts, toys and music stands.

And with the ICFF 2011 packed with high-end state-of-the-art furniture, it was all too obvious for Wang's creation to stand right out and make a bold statement in regards to recycling.


[PSFK]