Shipping containers recycled as a mobile Subway restaurant

Shipping containers are used to transport goods all over the world. These bulky and massive boxes made of steel usually go waste when unused. The Subway restaurant company came up with an idea that will help recycle these containers and also save the energy of construction workers rebuilding the World Trade Center in New York. And how is that possible? By building a subway restaurant in a shipping container that will be operated with a crane and lifted into the sky to cater to the needs of construction workers instead of having them use the elevator to ride down during lunch breaks, and back up after they finish. This will also help save time during lunch breaks. This Subway outlet is unique not only in its operation, but also its menu.

The regular Subway menu is available, with additions of hotdogs, hamburgers and pretzels! As the building is being built, the outlet will be lifted upwards. Recycled containers have probably never been put to such an ingenious use before.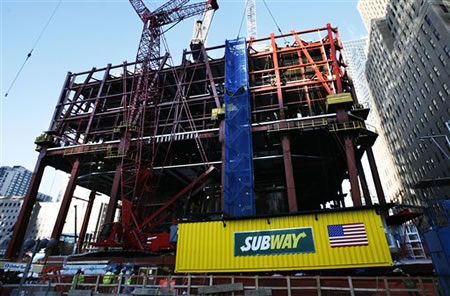 [Neatorama]