Sandals made from recycled computer parts

Computer parts do not necessarily need to be thrown away, once their lifespan dies out. Instead, you could recycle them and turn them into a bunch of useful products, like this pair of sandals for example. Created by Steven Rodrig, the Data Sandals were made from PC mother boards, ribbon wire and a bunch of other thrown-away computer parts. Also, these are highly detailed and completely wearable, though we aren't sure just how many of us would prefer wearing sandals that seem to have mated with a computer!

Wearing these to a geek convention though is sure to have the spotlight turned on you, as passersby go "Ooohh!". Available for $350.00 on Etsy, these sandals seem to be a pretty great way to recycle old computers!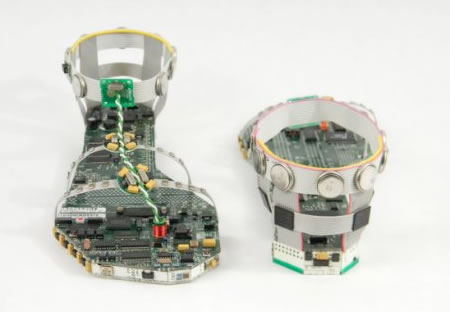 [Treehugger]