Sage Werbock creates AT-AT robot using recycled parts from scrap computers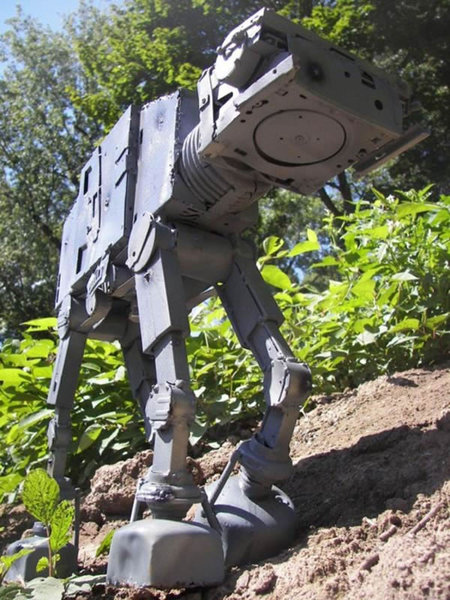 The washed out and scrapped out parts of computers do not necessarily need to spend their days of retirement in a landfill anymore, not when you could cleverly put these together to construct an AT-AT robot like this one we just came across. Created by Sage Werbock, this robot was constructed from parts picked out of old computers and sheet metal. Werbock's art of blacksmithing and welding has sure helped him make this four legged beast stand tall, using power supply boxes to construct its main body and floppy drive housings for the head. To construct the legs and feet, Werbock used pieces of scrap metal that weighs in at around 15 pounds.

The foot high structure also has battle scars, welded in randomly using a welding arc. For $450, this piece of scrap metal turned into art could be yours and is on sale at Etsy.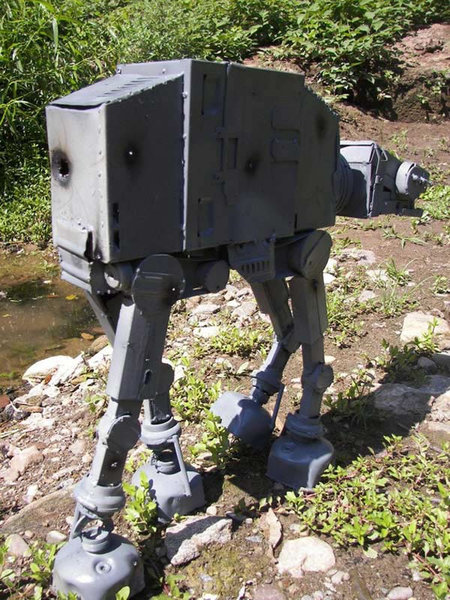 [Technabob]