Broken iPhones recycled into pieces of art and furniture by Twice Used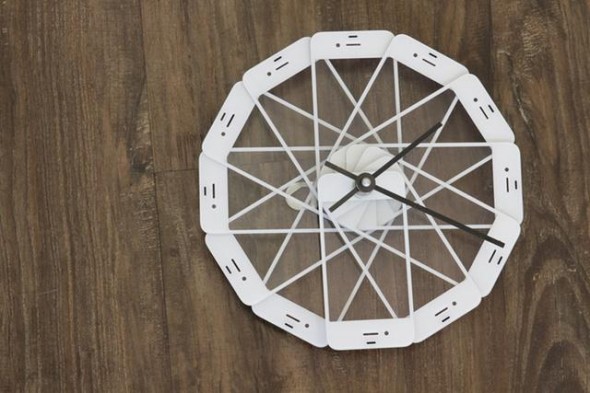 Well, if you don't have an iPhone, or to be more precise, if a broken iPhone is what you've got, you've also got the raw material for some pretty pieces of artwork! Gadgets like the iPhone do meet their end sooner or later by way of accident and instead of mourning the demise of old iPhones, repair company, Twice Used, is using broken iPhone components to create fabulous furniture pieces and art! Using throw-away parts including broken shells, screens and the like, Twice Used has come up with a range of awe-striking creations.

One of these is the iPhone clock, pictured here. This clock, as you probably might have noticed already, has a watch-face made from recycled iPhone front panels. And this isn't all Twice Used has created! The repair firm has also designed coffee table ideas, picture frames and lots more, all from broken iPhone pieces. We love this recycling effort, do you?
[Via – Ubergizmo]