Ready to Wear Away Dress made from recycled paper

Sure we all know what "ready to wear is". Designer Sylvia Heisel loves playing around with words though and her definition of "ready to wear" is a step away from what we know it to be! The designer's and Brooklyn accessories' label, Paper No. has come up with the "Ready-to-Wear-Away" dress. Made from recycled paper distressed to look like leather, the true charm in the dress lies in the moment when the top layer wears away due to body heat and friction. Once the top layers off over a period of time, the dress goes on to show up inspirational quotes by some prominent thinkers including William Shakespeare, Virginia Woolf, Confucius, and even Tupac Shakur!

Too flashy for some, this one's art for those who have a good taste of poetry probably, or simply those who love the environment and the fact that the dress is recyclable!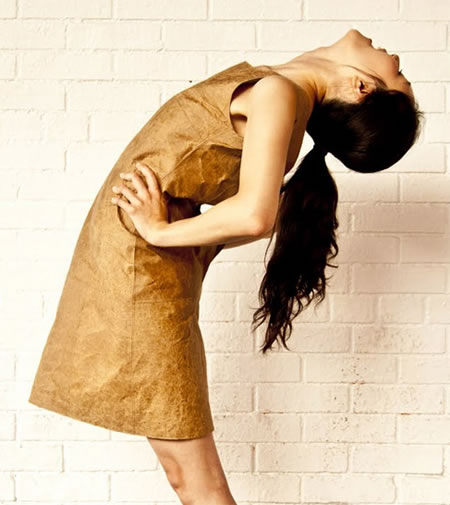 [Ecouterre]