Outdoor furniture line by Bystell made from recycled material grows greenery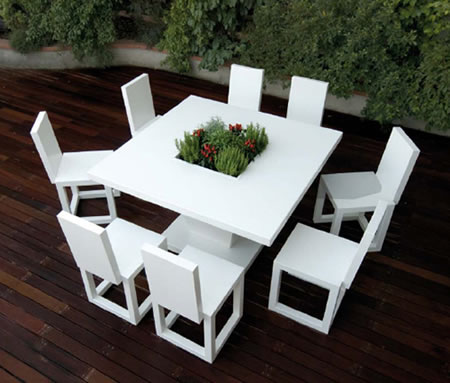 It's been a while since we've seen furniture with a green touch. Conceived by Bysteel, this snow-white furniture set meant for the outdoors works great as a place to grow some green too. Made from matte white lacquered aluminum, the tables of this furniture line have dedicated spaces in their centers to grow savory herbs, pretty flowers or probably a stunted tree. Also, these pieces of outdoor furniture are made from recycled materials harvested and refurbished by Bysteel.

Well, who needs a potted plant as a centerpiece for your table anyways? We'd prefer growing a tree on Bysteel's white outdoor furniture line instead!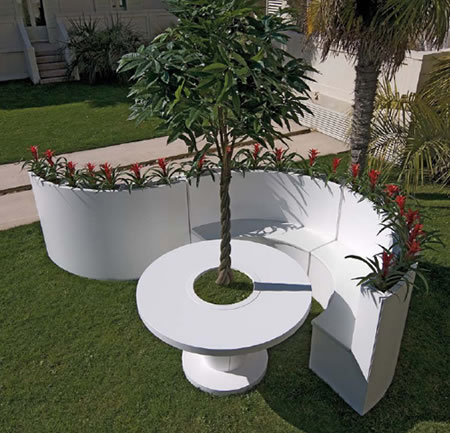 [Trendir]