Optimus Prime goes green and chooses recycled steel

Transformer fans have something to smile about and drool at. Here's an Optimus Prime robot from the Transformer series that has a green touch to it, it's made out of recycled steel. Standing 2.5 meters tall, this replica is made out of bits and pieces pulled out from TVs, cars and a whole sack-load of industrial byproducts that would find their place in a garbage dump instead. Robosteel, the company that gave birth to this smaller and greener version of the Transformers hero has made sure that this green masterpiece stands through time. A layer of lacquer helps protect the replica from the elements and not the Decepticons who this Transformer has spent his eternity fighting with.

So if you seriously love the idea of having this green recycled Optimus Prime replica in your bedroom, make sure you can burn a $7,500 hole in your pocket.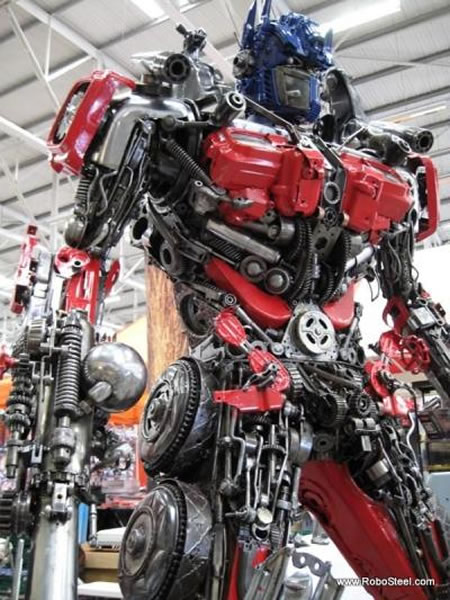 [Walyou]