Nike Air Max sneakers recycled from computer parts

Maybe you wouldn't want to slip into one of these. They do make for great show pieces though, and with all the detailing put into it, these Nike Air Max sneakers made from recycled computer parts sure give recycling a creative edge. By Gabriel Dishaw's, the pair took 90 hours of sweat and labor to chisel out and the result sure is awe-striking. Like we said before, wearing these isn't really an option, taken that they're too valuable as recycled artifacts to be worn. The designer used motherboards, typewriter cases, chipsets, power connectors, a USB port and an oxygen mask from a 747 airplane to build this pair of shoes.

A step towards recycling indeed, this pair of Nike Air Max sneakers made from recycled junk sure is an inspiration for all those seeking to put to use their trashed out old computers!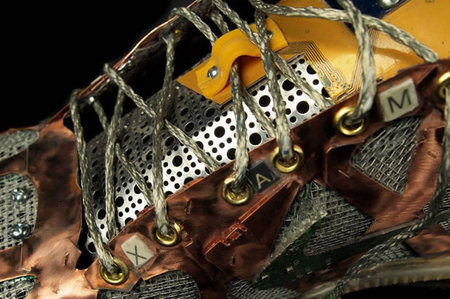 [Dvice]