Nendo recycles old Coca Cola bottles into modern dishware!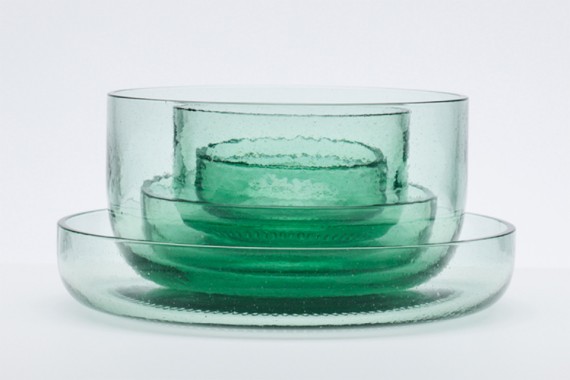 Planning to throw away that empty bottle of Cola? Well, stop and think again. This usually disposed item could easily be given a new life and recycled into an eye-catching piece of modern dishware, using a bit of innovation and creativity. Design studio Nendo recently unveiled the Bottleware concept, a range of beautifully crafted dishware made from empty glass Coca Cola bottles.

These bottles are given a new touch of life by glass artists from the Aomori Prefecture of Japan who distort these, giving them a perfect dish shape. Also, the bottles used are those taken out of circulation due to flaws. The initiative was put forth by Coca-Cola together with Nendo, giving these glass bottles a new purpose!