M&S constructs world largest Union Jack from donated cloths
The 2012 London Olympics was truly honored with Marks & Spencer as well as Oxfam teaming up to create the world's largest "Union Jack" from unwanted clothing. The 65 foot long 'cloths mosaic" comprising of nearly 2,100 red, white and blue garments, was unfurled at West Ham Park in East London. The department store's "Shwooping" initiative which is a part of a UK wide clothing recycling program, encourages shoppers to surrender an unwanted piece of clothing for every new one they purchase.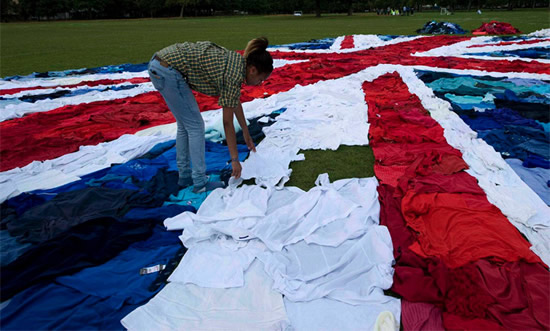 The flag took just under two hours to complete or just before the winner of the 10 km Open Water Swim crossed the finish line. That is quite a feat accomplished in a short duration!