Levi Strauss & Co to create jeans from 100 percent recycled nylon waste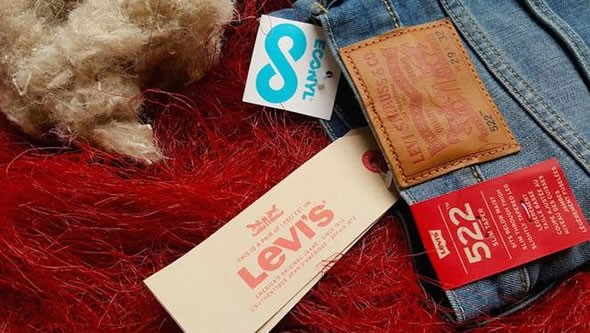 Fishing nets are aplenty in the oceans of the world. Mostly, discarded nets end up in balls of tangles often to disappear into landfills. They also prove to be a visible threat to marine life. So, why not put them to good use? In jeans may be? Levi Strauss & Co. are taking their sustainability actions to the next level by introducing closer to home than their previous venture with water-recycled processes in their Chinese factories. The brand has tied hands with an Italian nylon manufacturer, Aquafil, to leverage the latter's nylon regeneration prowess. The denim manufacturer has recognized the shortage of cotton when compared to the demand and has joined hands with Aquafil to create clothing made from recycled nylon waste.



The Italian company states, "The ECONYL® Regeneration System is the world's most efficient industrial system for the production of Nylon 6 and is unique in that it boasts no loss of quality after reclamation and transformation of nylon waste." This could go well with the loyalists of the clothing brand as well.
[ Via : Treehugger ]