Jumbo Hostel – Stretch out in an aircraft recycled into an affordable hostel

We have seen used shipping containers and out-of-service rail compartments being put to use by serving as eco-friendly dens. The latest to join this new trend of abode is retired aircraft. Re-designed as the Jumbo Hostel, the 747-200 is roomy enough to accommodate 25 rooms. Even the cockpit is converted into a bedroom! Stretched across 6 square meters, each room has space for three bunk beds…..one bed more than the regular twin sharing option. Though it may get a bit crowded for three people in such a small area. Hey but aren't we all used to being cramped up in aircrafts even when we fly? At least in this airplane-turned-hostel people will be able to stretch out their legs with out irritating co-passengers…errr room-mates. Serving as a flier for Singapore Airlines, Pan Am and a Swedish Airline, this plane now rests are an affordable furnished hostel. For once, people can talk about spending a night in an aircraft without hurting the pockets. So what if it's stationed on the ground only?

Originality is retained as the lounge bar and first class seats are not touched. The oxygen masks remind dwellers of the authenticity of the air-craft. Work is on to design more rooms in the engine compartments, where the original rotor blades will be used as venetian blinds.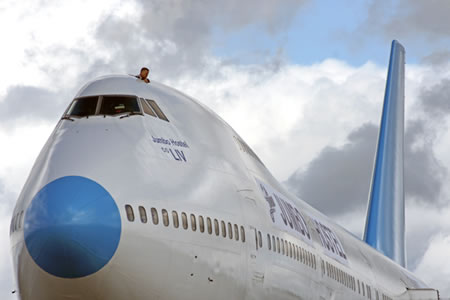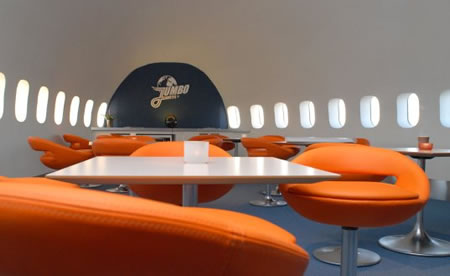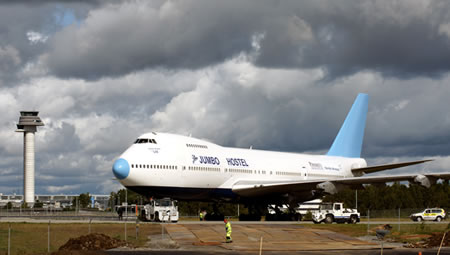 [Inhabitat]