First bottles made from Ocean Plastic
Today, several tons of waste plastic choke our seas and oceans. These piles of floating plastic waste have diverse effects on marine life and the eco-system as a whole. Helping clear the mess and keep our oceans from an ecological breakdown, a company called Method has just unveiled its dish and hand-wash soap, contained in recycled bottles. These bottles are made from recycled plastic found in oceans. Combining these plastics, a grey resin is developed which is then used to make these eco-friendly bottles.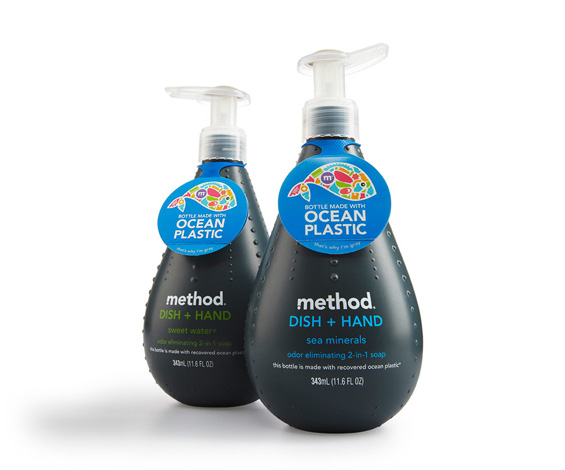 The company has started off small and hopes to spread the word around and help protect the world's oceans. Method has tied up with local beach clean-up groups and volunteers who've brought in nearly a ton of plastic from Hawaii's beaches alone. A tie-up with the firm Envision Plastics finally made it all possible, turning plastic waste into attractive grey soap dispensers!
[Methodhome via Notcot]