Children's books recycled into a fairytale dress Snow White would lust for

A children's book usually has a very short lifetime. These books are either destroyed , ripped into bits, chewed on or scribbled on by kids, or if they do survive, they're rendered useless after a short while of time, once the child grows up. And so, designer Ryan Novelline based in Boston decided to give these little childhood modes of education a new lease to life. The designer recycled these books, turning them into a dress not unlike something Cinderella or Snow White would wear. The dress uses books from the Golden Book's line of classics and is 22,000 inches. Using gold metallic thread to sew together all these pages, the designer has created a masterpiece with recycling.

Not something you'd want to wear on a Prom night or the Christmas Ball, this dress does however inspire to recycle!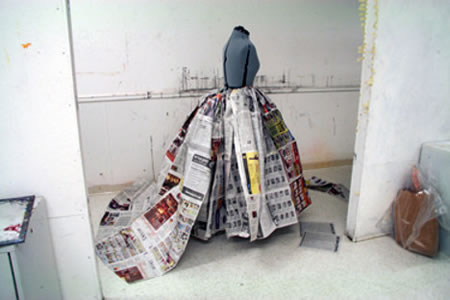 [Treehugger]