1970 Airstream Trailer recycled into a home and work space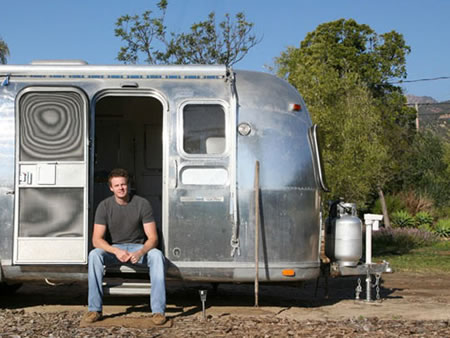 Trailer parks aren't usually the most comfortable place to live in. Matthew Hoffman, a practicing architect from Santa Barbara, California, however proved this fact wrong. The architect took an old rundown 1970 Airstream trailer, sprinkled on a bit of magic dust and a load of hard work, and turned it into a comfortable work studio and living space combined. Trailer's usually stick to the "living-space" forms, without having enough room for a functional work-space. That's exactly what make's Hoffman's design ever so charming and praise worthy.

A better way to recycle an old trailer instead of towing it away to a car dump where it would probably meet a bitter end, this 1970 Airstream trailer has been given a new purpose in life, thanks to Matthew Hoffman's efforts.


[Design-milk]