Venice steps away from using gas-guzzling boats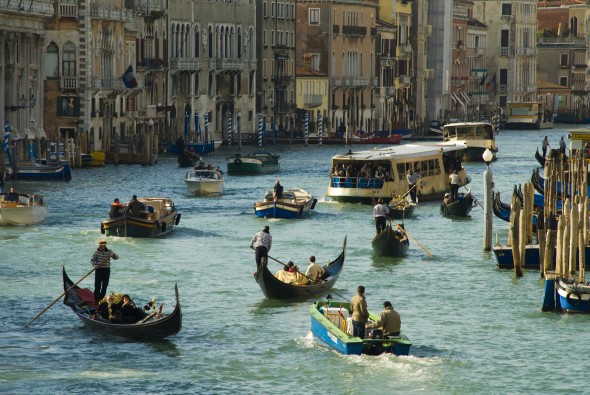 The city of Venice seems to have realized that its water ways are slowly though surely turning polluted and could soon become nothing more than thick sludge. So, to keep away the pollution, the city has banned motor boats and any form of polluting transport through its waterways, with a hope that cleaner and more energy-efficient and eco-friendly means of transport will be used. This could indeed include electric boats and hand-powered vessels that require oars or pedals.

To bring this initiative to notice, the city had the Grand Canal cleared of all traffic for several hours. By this, the city hopes that the use of electric or hybrid boats. Venice's waterways are some of the most crucial ways of getting around this city. Today, about 7,000 small crafts are registered, many of which are gas-guzzlers and spew pollutants in the city's flooded streets. An initiative like this could turn Venice squeaky clean!
[Via – Bbc]