Titan Aerospace unveils the Solara solar-powered atmospheric satellites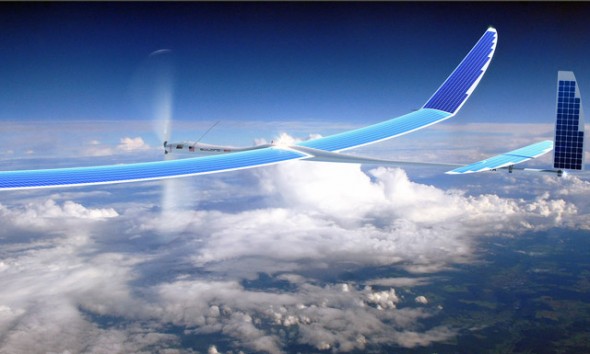 Soon, the world won't have to send satellites to outer-space to aide communication. Titan Aerospace has recently developed two solar-powered UAVs capable of flying on solar energy and staying up in the sky for weeks. Called the Solara 50 and Solara 60, these two solar powered aircrafts are designed to fly up to 65,000ft and include a 50m wingspan and a single large battery-powered propeller. The battery is juiced by thousands of high-efficiency solar cells placed on just about every surface of the aircrafts.

To launch the Solara aircrafts, a catapult is to be used; shooting these into the air to 65,000ft at a maximum speed of around 60mph. the Solara can stay in the sky for up to five years before it finally sails back to earth and lands on its reinforced Kevlar-coated undercarriage. Titan Aerospace's Solara has already begun attracting customers with orders pouring in for these solar-powered aircrafts.
[Via – Flightglobal]