The Transformation House uses solar energy to power up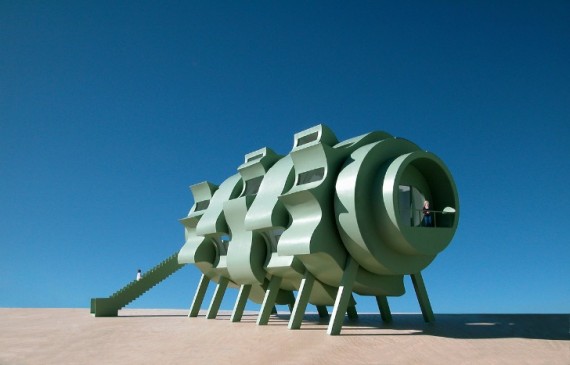 Whoever said you need a plush apartment to satisfy all your residential needs! Designer Michael Jantzen's latest design beats the traditionally designed home and is in essence a huge transforming house made up of 5 modular sections! Each of these rotate to change the function of the home's interior, allowing users to mix and match their homes as per their preferences!

The Transformation House rotates manually as well as automatically. The house also makes use of the sun's rays to warm its interiors and collects rainwater for use. And that's not all. In warmer weather conditions, this home allows just enough breeze in to keep you cool! Made from lightweight steel, the Transformation House also uses photovoltaic cells that soak in the energy of the sun to power up this home!