The Solar Panel Bag for Apple iPads sports an integrated solar panel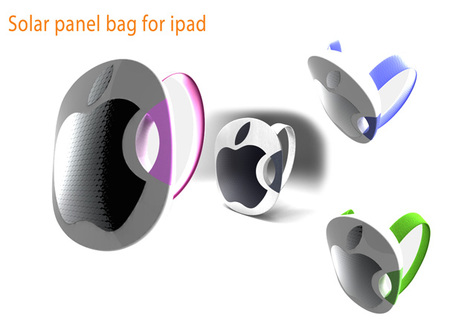 So you've brought yourself a shiny new iPad, but haven't ended up with a suitable bag yet. Well, here's one that'll help you carry your Apple around, looks stylish, and will make sure it keeps it charged and juiced too. This bag, known simply as the Solar Panel Bag was designed by Seo Eul Hwa and sports a solar panel on it, to charge up your iPad. So be it a cycling trip, a walk home from work, or just a bit of exposure to the sun, and Poof! Your iPad ends up charged!

These bags look equally good too, with the huge bitten Apple logo on the outside, and are available in a bunch of eye-catching attention-seeking colors. No longer do you have to worry about carrying the slippery-as-an-eel Apple iPad in your hand. Simply pack it up in the Solar Panel Bag, swing it over your shoulder and travel hands free, while your iPad exploits the sun and charges up. Trust a Korean to come up with something like this, the demigods of design. Even Steve Jobs would love one of these.


[Yankodesign]