Tesla unveils its first supercharger in UK, at the Edinburgh Airport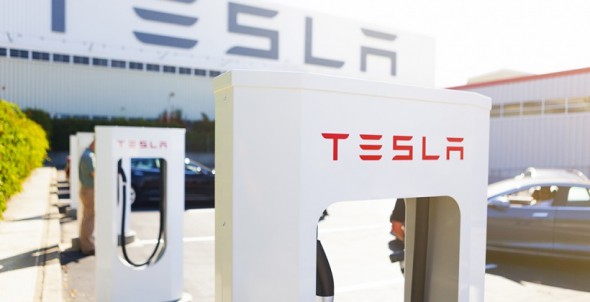 Tesla Model S owners driving to and from the Edinburgh Airport, in Scotland, now have one less worry to give them sleepless nights. Tesla has just unveiled its swanky new supercharger station that will offer free green juice to Model S owners. The two-bay charging facility will be available round the clock and will charge up a Model S's battery halfway with just a 20-minute hookup.

And that's not all the good tidings flowing out of Tesla's studios. The company also plans to further enhance its supercharger network, covering every nook and cranny of the United States by 2015. This will make way for the launch of the more-affordable and still extremely practical Model III, Tesla's next attempt at creating the perfect modern-day machine.
[Via – Slashgear]