The sustainable and solar-powered Jellyfish Barge allows users to grow crops on water!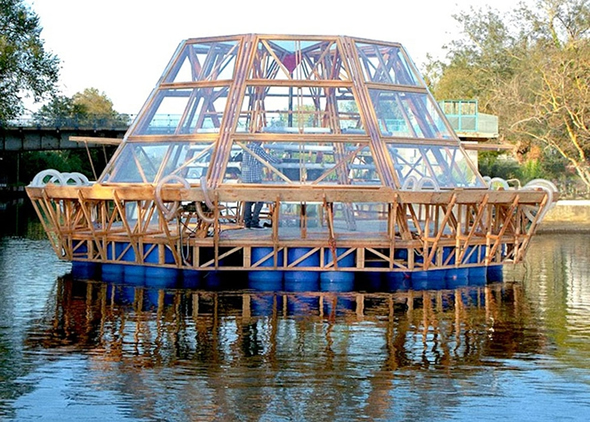 Finding an empty piece of land in an urban environment is extremely difficult. Given the fact that our cities are getting more and more crowded as the days go by, the only intelligent solution to the problem is moving over the surface of water bodies. Italian designers Antonio Girardi and Cristiana Favretto of Studiomobile brought to life a concept greenhouse that floats on water and is completely self-sustainable. The construction is a low-cost alternative using recycled materials that sits upon 96 repurposed plastic drums.

Called the Jellyfish Barge, the octagonal structure will give families and communities the opportunity to grow their own food, without the need for land! The 750-square-foot space is used to grow crops hydroponically. To nourish these, rainwater harvesting is used and the entire contraption is powered by solar energy.
[Via – Tree-Hugger]