Solarpuff solar lantern by Solight can be useful for disaster relief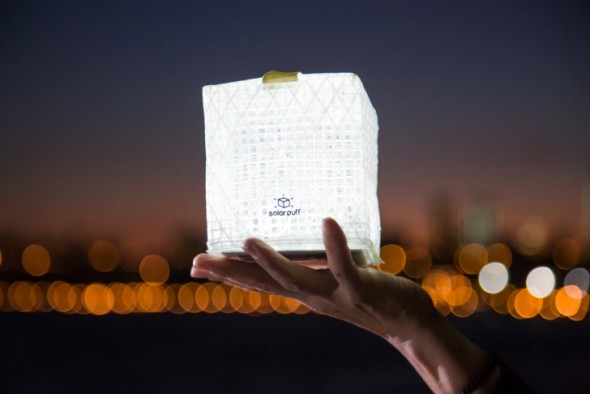 Solarpuff invented by designer Alice Min Soo Chin is a foldable paper lantern that gets its power from the sun. The thought of making something like this came into Alices's mind, when Haiti was hit by earthquake in 2010. Something so portable and lightweight like the Solarpuff can be very useful for relief in the areas hit by a disaster. Solarpuff folds flat into quarter an inch thin and weighs just 2.3 ounces, when opened it emits light through a ring of LEDs, which is soothing and pleasant to look at. Solarpuff is also environment friendly as it is made up of a non-toxic recyclable material. It takes about 4 hours to charge Solarpuff, once charged fully it can last for about 8 to 10 hours.


As Solarpuff folds flat, dozens can be packed into a box which can carry only a few flashlights. Because of being so light weight and self-inflating feature through origami technology, Solarpuff will soon replace kerosene lamps in places lacking electrical infrastructure and refugee camps.
[Via – Inhabitat]