Solar street lights that look like trees

Developing products that use solar energy as an alternative to conventional sources of energy is the 'in' thing. And the 'light tree' does just that. It is a street light which is made to look like a tree. It consists of nanotube solar cells which are used to generate light through ultra-bright LEDs. These solar cells absorb energy from all types of light waves during the day to provide enough energy to the LEDs during the night. However, the light tree is very different from any other concept which uses solar energy. The street lamps have water inside them. This water acts as a conductor for the light emitted by the LEDs placed at the base along with being used nourish the seeds which are placed at the extremities of this tree-like structure.

Along with having visual appeal, the 'light tree' also has efficient functionality which makes it a very useful invention to conserve energy.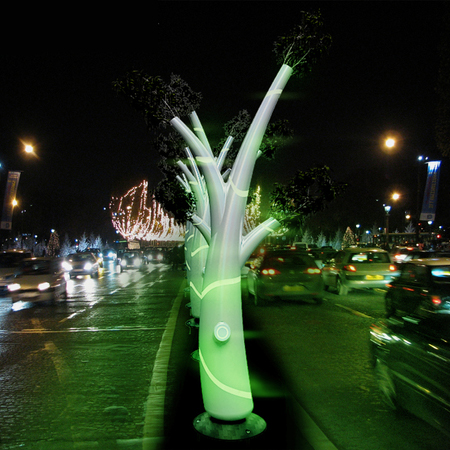 [tuvie]