Sky Greens Farms develops vertical vegetable farm in Singapore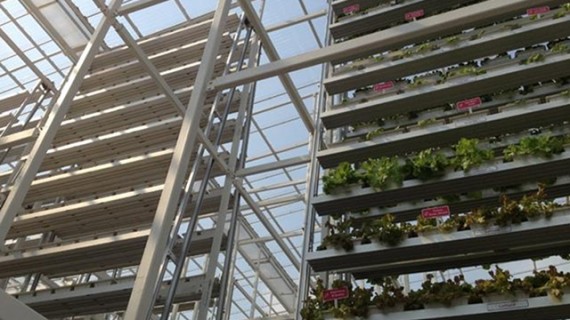 In a land-strapped urban world where searching for a little greenery is like a treasure hunt in vain, vertical gardens are quickly turning into an acceptable and practical way to keep the ecosystem alive. This vertical garden in Singapore at the tip of the Malay Peninsula is an oasis in a concrete jungle. Built by Sky Greens Farms, this vertical garden includes 120 aluminum towers and stands 30 feet high.

Sky Greens Farms is currently planning to collect funds to build at least 300 of these. The vertical farm currently produces nearly 0.5 tons of vegetables on a daily basis. And that's not all. This vertical garden also gives its surroundings an aesthetic touch and helps keep the ecosystem intact. The farm currently produces three types of vegetables and Sky Greens Farms is looking to upgrade this one with a $21 million budget.
[Io9]