Should You Rent Out Your Property To Pet Owners?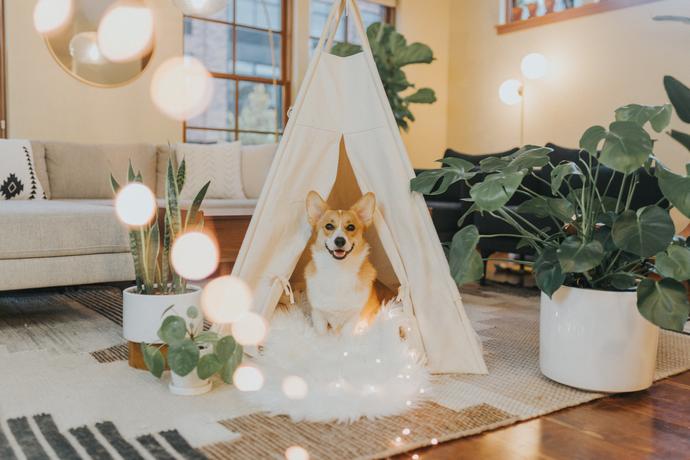 Having pets in the house has many advantages, but it can also pose a risk to landlords.
This article discusses several advantages and disadvantages that you should consider if you are a landlord considering this option. We've also included some suggestions at the end in case you decide to take the plunge.

Pros
Having pets owners as tenants gives you access to a much larger pool of potential tenants. A lot of people looking to rent property who already have pets are not willing to compromise on their pets.
If you have pets in your home, you will need to raise your rent. We recommend including a small sum to help prepare for wear and tear.
Even if it is not a significant increase, typically around £50 a month extra for example, it will be sufficient to cover any maintenance that is required during the cleaning process.
Tenants with pets tend to be more settled in their lives due to the responsibility that comes with pet ownership. If a tenant is dependable and responsible, they will respect your property more.

Cons
Landlords are frequently irritated when pets cause property damage. While the deposit is refundable, pet damage is common. The most common type of pet damage is scratched up walls and lingering smell.
If future tenants are allergic to pets, it can be a difficult situation. Though this doesn't seem like it would be an issue, pet hair can linger in properties, and this can hurt future tenants with allergies or breathing problems.
Once a pet has been removed from a property, an additional clean is required. This is both time-consuming and costly.

Tips To Consider
You don't need to accept every pet-owning tenant that comes your way. Simply acknowledge that you are considering pets and make your decision from there. There is no obligation here, and you can make a decision based on your criteria.
Draft A Favourable Tenancy Agreement
Make sure your tenancy agreement has a clause regarding renting with pets. Adding an umbrella clause that says pets are accepted is not recommended. Instead, the terms should be specific around what is and isn't allowed.
You can also inquire about the pet's current location to see if you are comfortable having one in your rental property. As a result, you can learn about its behaviour, cleanliness, and environmental impact.

Conclusion
Renting out your property to pet owners can be a great way to bring in extra income, but it comes with its own risks, especially if you're not comfortable having strangers come in and out of your rental.
There is no one-size-fits-all answer when it comes to whether or not you should rent out your property to pet owners. It all depends on your exact circumstances and, in particular, what lease agreements you have with the respective tenant.