Ride a stationery bike to charge your phone at Amsterdam airport's virtual indoor park

Amsterdam's Schipol airport has come up with a new way to keep its travelers in touch with nature, with its cutting-edge indoor garden that mixes realities to give an almost real-life-like park experience for those travelling through this airport. Complete with trees and a whole lot of lush green in it, the Airport Park also includes a cafe, a lounge and a retail shop for your comfort. Besides that, the park uses visual projections of butterflies and birds accompanied by sounds of the same, giving the park a greener touch. And the best part of it all is the stationary bikes that travelers can exercise on to charge their mobile phones!

A patch of deep green in an otherwise concrete jungle, this design is sure to inspire other airports around!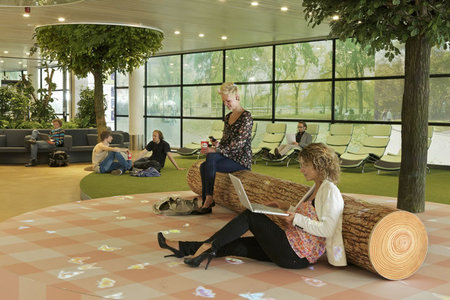 Via – [Newlaunches]