Recharge Mower- An eco-friendly way to mow your lawn

Now you can mow your lawn without coughing up or waking up your neighbors. The Recharge Mower is a rechargeable electric ride mover that makes 50% less sound and has no emission unlike conventional mowers. It can be charged using any normal wall socket and an overnight charge of 10-12 hours can run this mower for 3 hours. Recharge Mower uses three electric motors with a drive motor of 900 watts. It also has three sealed battery placed at the center of the unit for added stability. The mower's 27" dual cutting blades have five cutting height.


The makers have also included many safety features in this mower like, auto shut down when the driver leaves the seat and operation of blade only when the driver is in his seat. The mower comes with an attached rear grass catcher and additional mower accessories such as, garden trailer and lawn roller at an extra cost. You can get your hands on this quite and eco-friendly mower for $2,195 at rechargemower.com.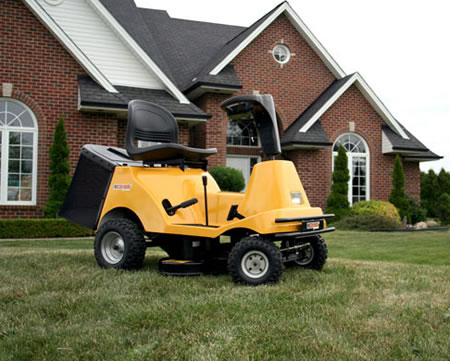 [AlternativeConsumer]