Paris adopts "alternating traffic" system based on number-plates to keep smog away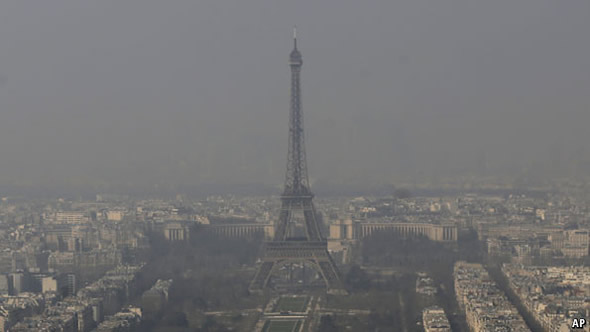 Paris doesn't wish to go the Beijing way. Recently, when the French government woke up to a smoggy day in Paris, it decided to take a stand against all the black smoke clouding the city, by introducing means to limit the use of cars on Parisian streets. So, Paris adopted a system called "alternating traffic". As per this system, only vehicles with either odd or even license plate numbers to drive on alternate days! Also, the massive public-transport network was made free from March 14th, with extra trains being put into service!

More recently, French officials measured about 180 micrograms of particulate matter per cubic meter of air, 80 micrograms more than the maximum alert level. This has obviously shaken the authorities into introducing measures like the alternating traffic system, which could encourage people to use the mass-transit system more often and leave their cars home! That apart, about 700 policemen at 60 different control points across Paris made sure the plan stayed in place, by enforcing $30 fines. Way to go Paris!