Panasonic Launches First Artificial Photosynthesis Labs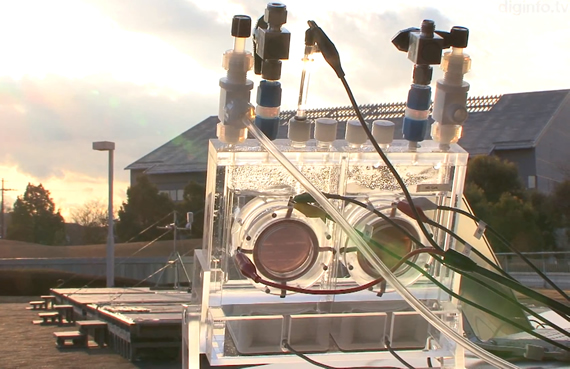 Artificial photosynthesis has been on our minds for some time now. We first reported developments in this area back in 2008. Now, Panasonic is working on an artificial photosynthesis system which works on a level with real plants used for biomass energy. It works exactly like natural photosynthesis, using sunlight to make oxygen and water and CO2 to make organic materials. The materials produced artificially can also be manipulated to suit different needs. In the future, Panasonic plans to build artificial photosynthesis plants to absorb CO2 emitted by whole factories.

Panasonic are touting this as an ideal resolution to global warming issues. I am personally worried that such technology may poorer pollution management and further mindless destruction of the natural resources we are already so short of.
[Diginfo]