Norwegian town center to be illuminated by winters this winter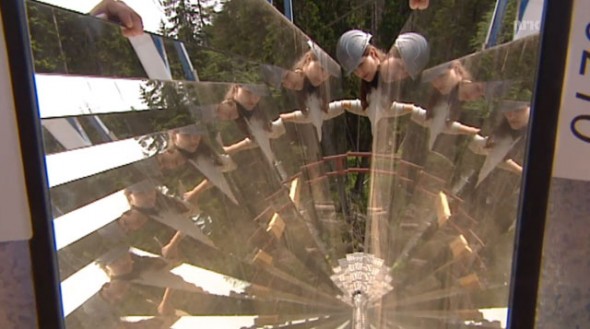 A little town in Norway has shed some light on a new way to light up, literally, and is now making use of mirrors to light up its town square instead of having electricity-powered lighting installations! The town called Rjukan usually spends five whole months in darkness during the winter season. One spot in the town will remain illuminated without electricity however, the town square. For this, huge mirrors will be installed on the neighboring mountains which in turn will light up the town center by using the principals of reflection!

The town with a population of 3500 will have these three mirrors installed with a total surface area of 538 square feet. These mirrors will be meticulously angled to reflect the winter sun's light on the town center, illuminating an area of 2150 square feet. The entire mirror system will be powered up by solar and wind energy and will be hooked on to a computer that will work as the brains behind it all. The project will cost about $835,000, 80% of which is being funded privately.
[Via – Popularmechanics]