MOSS by Victor Vetterlein: Concept office units to work from home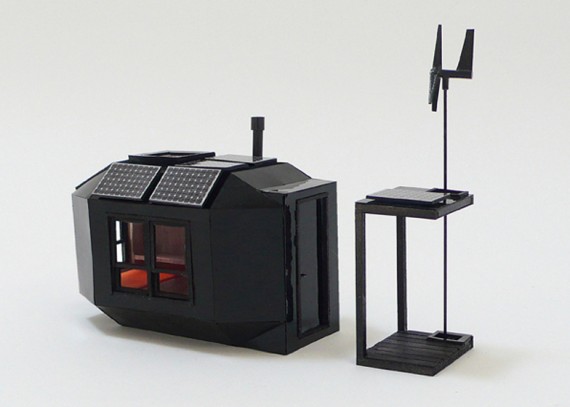 All of us would love to work from home if given the opportunity. American designer Victor Vetterlein has explored this possibility with his conceptual office units. The concept units are designed to be bought up by companies and sent out to employees' back gardens to enable them to work from home. The conceptual project is dubbed MOSS – Micro Office Systems Space, and is described by the designer as a "self-contained auxiliary office unit."

These units be set up in the employees back yard drive way or even roofs allowing employees to work from home. MOSS would provide employees a direct visual, audio, and data link to the main office and also a professional environment to hold small business meetings. this way the employees save on the daily commute to the office. MOSS is a four-meter-long prefabricated unit which the designer suggests would be transported on a flatbed truck, lifted with hooks that screw into the frame and then bolted down onto concrete foundation pads on site. the exterior is made of aluminum while the interior is made of birch plywood.

As it aims to be an economical project, the basic MOSS does not include a toilet or running water. But it could be expanded by a meter to fit a portable toilet, a small kitchen and a waste water tank. Energy-efficient underfloor heating and a wood stove would keep the unit warm while solar panels on the roof would provide electricity. The roof would also be able to support and accommodate a wind turbine.

A unique concept, a lot of employees would love to see it materialize soon.
[Dezeen]