Lux Gloria stained-glass solar panels are beautiful and efficent

While many would agree that solar panels are indeed an eye-sore and don't generally help in increasing the aesthetic beauty of a home, there are ways in which solar juice can be harvested, without causing a disturbance to a façade. Take the Lux Gloria installation for example. Designed and developed by Sarah Hall, this eye-catching stained glass installation by the Toronto artist has found a home at the Cathedral of the Holy Family in Saskatoon. To develop this, stained glass was used with embedded with solar panels for a fantastically beautiful effect.

The installation has been hooked up to the Saskatoon Light & Power's electrical distribution network and is currently being used to add to the grid's energy supply. These solar panels are capable of generating 2,500 kilowatt hours annually or simply put, about a third to a quarter of the 8,000 to 10,000 kilowatt hours consumed by a typical home in Saskatoon on a yearly basis.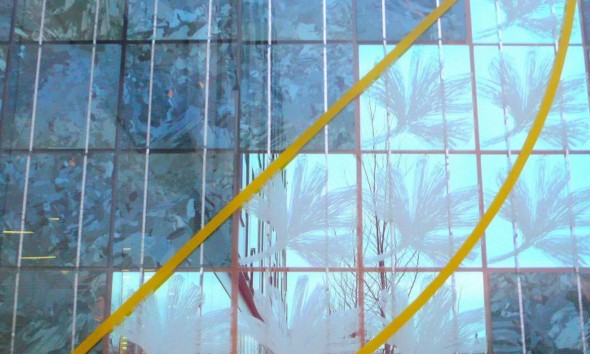 [Via – Cbc]