Light Form lets you flip panels to create a lighted pattern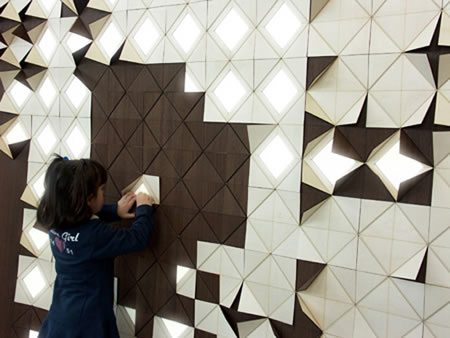 Here's a lighting system you probably haven't ever seen or heard of before, unless your obsession with origami led you to build a house in which folding up paper wall resulted in creating windows, "Light Form", by Francesca Rogers and Daniele Gualeni Design Studio is a modular lighting system that uses wood panels that you can simply flip back and have the energy-efficient electroluminescent lights behind them exposed.

These beautiful panels create a sort of mosaic design when flipped back and reminds you of traditional Japanese art. Allowing you to create lighted patterns to your taste by flipping panels, the Light Form can also use a bare white wall surface to reflect light instead of an electro-luminescent film.


[Inhabitat]