Greenlaunches is giving away Energizer Advanced Lithium Batteries for the Greenest Tip Contest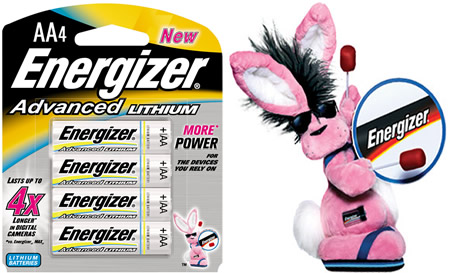 Greenlaunches is pleased to announce its first contest – Greenest Tip Contest. Focusing on eco-everything, we love to hold your attention by posting about various green products, projects and innovations. And in a bid to learn more from you all, we have decided to launch a contest about tips for living a green lifestyle with flair. The winner of the best green tip will walk away with 4 AA Energizer Advanced Lithium Batteries.
A must for gadget users on the go, these light-weight batteries last longer which in turn leads to lesser burden on e-waste heap. I am sure you all will be interested in the Energizer/Pandora Project which was initiated to launch these batteries. It focuses on generating interactivity amongst Pandora's robust user base once they've discovered new artists and bands. It also provides Energizer with a platform to interact with Pandora users.
How can you win the green crown? All you got to do is pen down your tip as a comment on this post and leave the decision of the fair judgment of the greenest tip to us. Be it about gadgets or ideas that promise to boost energy efficiency and reduce carbon footprint…….anything that you believe that can make a difference to our environment.
Starting from today, the contest will close on the last day of 2008 and the winners will be announced in the first week of 2009.