Google repurposes a brewery in Zurich and turns it into a vibrant office
Google has a knack for creating one-of-a-kind work places that encourage people to get out of bed and travel to work every morning. The search engine giant has done it yet again with its Zurich office, which also happens to be one of the best repurposed workplaces in the world. Previously a local brewery, this 12,000 square meter was turned into a full-fledged office space, Google-style! The repurposed area now hosts funky work stations, thematic rooms that use daylight extensively and lots of indoor greenery.


One of the biggest reasons for Google to stick to the colorful side of things is the fact that a vibrant environment encourages creativity and innovation. The open plan office also hosts a pool table, reclining chairs and a slide too. Housing 800 staff members, the repurposed office space designed by Camenzind Evolution offers a larger, more colorful collaborative space that makes for a fantastic environment to work and grow in.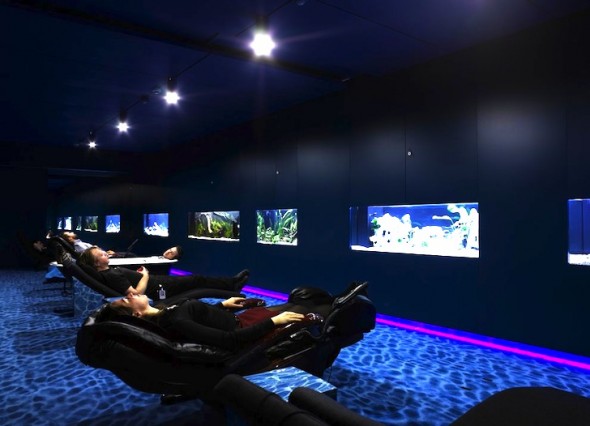 [Via – Inhabitat]