Eco-Fashion: Step in the Mohop's eco-friendly footwear to flaunt your green style

All the fashionistas can put their foot down in an eco-friendly style with a line of chic, green footwear from Mohop. Women of every age can flaunt their love for fashion as well environment by strapping on these sandals. The ergonomically shaped foodbed is handcrafted out of sustainably sourced solid cherry. Plastered with a black recycled rubber sole, the padded footbed also features an umbrella motif on high-end 100% nylon 'leather'.

Being offered in a range heels and sizes to comfortable fit every eco-diva, the Mohop sandals can be simply laced up with any ribbon through the elastic loops to create a one-of-a-kind, custom-fit pair! Also the company ships them in a re-useable translucent shoe box.
The company has also bagged the honor of being nominated for a green award.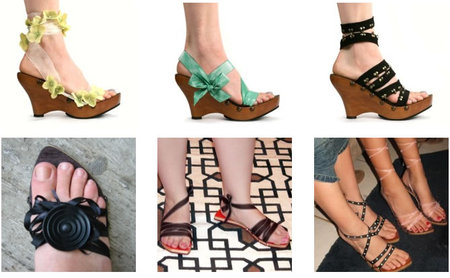 Source