DIY – Recycled necklace from junk guarantees spooky look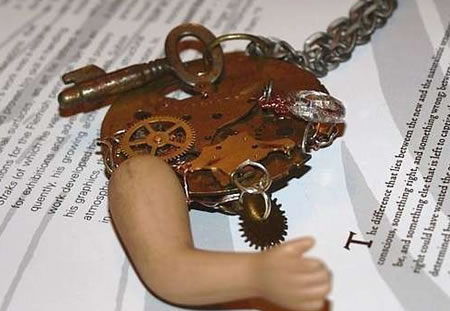 Feeling lost at the thought of buying the perfect gift for your geeky gal? If you are looking for something out of the box, then here's an exceptional DIY recycled neckpiece for your geek-diva or eco-babe. Simply rummage through the junk corner of your house and grab hold of broken discarded stuff like vintage pocket watch, a skeleton key and a doll's arm. At least that's what GreighdayVintage found in her closet. You can go more creative and personalize a different version of this Avant Garde Dolly Assemblage Necklace. Roll over for more images…..

Spooky is the correct word to describe this recycled art jewelry!