Diogene, a 7.5 sq m micro-home with eco-friendly features

Previously, he has been glorified for designing the tallest building in Europe, better known as London's Shard. Italian architect Renzo Piano has done the opposite recently and has pulled the veil off this extremely tiny home, a project he has also wished to complete. Christened the Diogene and named after the Greek philosopher Diogenes of Sinope who gave up the luxuries of the world to live in a large ceramic jar, this tiny home is self-sufficient and eco-friendly!

Located in the gardens of the Vitra Campus in Weil am Rhein, Germany, Piano's little home measures just 7.5 sq m (81 sq ft) and is a single-occupancy micro-home. Complete with solar panels on its roof to power up the Diogene and just about every necessary feature you'd look for in a home this small, this micro-home includes a foldaway desk and chair, sofa bed and recessed storage boxes along with a composting toilet, shower plate and a small kitchen unit, topped with a sink and a refrigerator!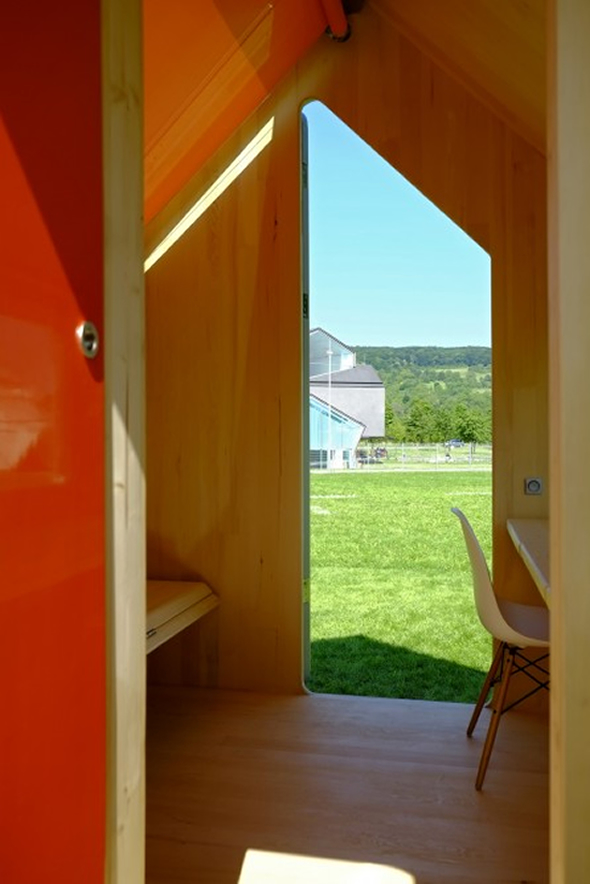 [Via – Gizmag]