Central Park's horse-drawn carriages to be replaced by electric cars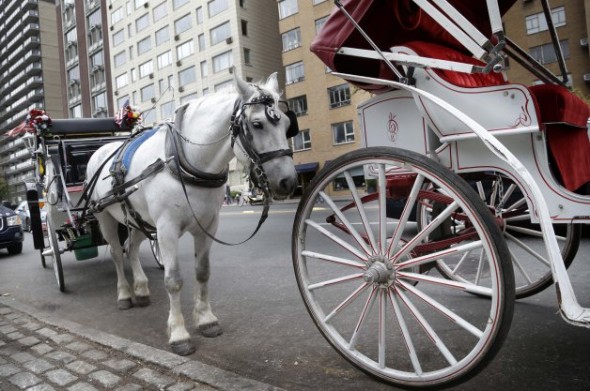 The Mayor of New York City, Bill de Blasio, has recently been sworn in and before pulling off the wrapping paper from his office desk, has decided to do his part nature! Blasio has decided to pull out horse-drawn carriages from doing the rounds of New York's Central Park. The move includes these carriages being replaced with environment-friendly electric vehicles that'll be used to drive around park visitors. The horse-drawn carriages have been around Central Park ever since this patch of green was opened in 1858 and will soon be replaced with antique-styled electric vehicles.

While some may argue that the move will lead the Central Park to lose its vintage touch, animal lovers and animal rights activists who have long campaigned against the horse-drawn carriages now have something more to smile about! The carriage drivers aren't going down without a fight however and claim that these horses are treated with love and respect. However, there's no stopping de Blasio from phasing out these horse-drawn carriages and having them replaced with pieces of modern-day technology.
[Via – Autoblog]