Cardboard record packing that plays the record without electricity

Innovative and eco-friendly products are usually eye-catching. Well, here's a product that takes the green concept to an entirely different universe. A sound engineering company known as GGRP is up with a record. Well, the record isn't really the green product here. What we've got our eyes on is the packaging of this product. This record is packed in a cardboard box that not only keeps it safe from external harm, but also plays it! When the corrugated cardboard sleeve is unfolded, it converts itself into a record player.

And no, you don't need to use electricity to get the record turning. All you need to do is, simply turn it around using the blunter end of a pencil. Wouldn't it be awesome if more packing innovations like these came up in future? We'd sure love a mobile phone packing with solar cells to charge the phone!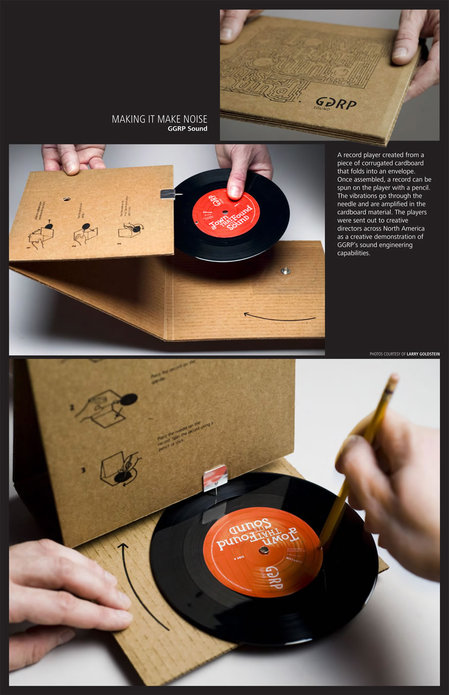 [Slipperybrick]