Beijing experiences hazardous air-pollution levels!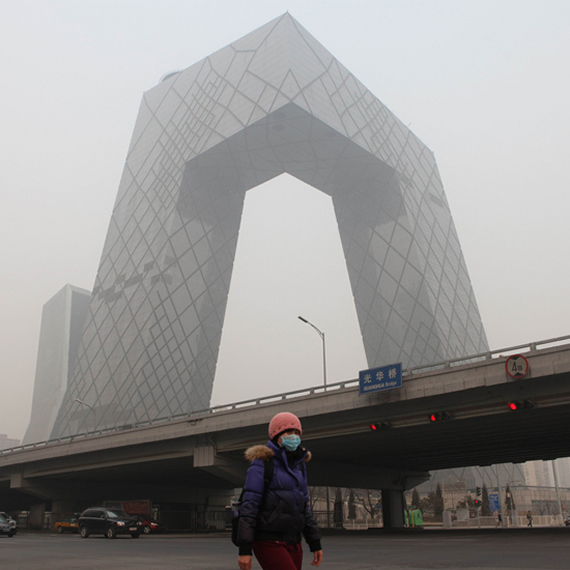 And as the rest of the world is diligently moving towards a greener tomorrow, folks in Beijing are suffering from a terribly polluted environment. The city experienced extremely high pollution levels that actually led to the government setting up emergency measures. The city was choked with smog with air pollution levels crossing the 300 mark, considered dangerous by the Environmental Protection Agency (EPA), finally touching a hazardous 755 level!

The weekend saw pedestrians wearing facemasks with many choosing to stay home as streets in Beijing were jammed with traffic. Also, several flights were cancelled due to the smog while reports of residents literally being able to "taste" the pollution have come up. Well, with all of this, one thing's for sure. The Chinese Government does need to take quick action against the quality of air in its urbanized areas to keep an impending doom at bay.
[Dvice]