Beautiful and functional vertical garden in Spanish office building keeps out indoor pollutants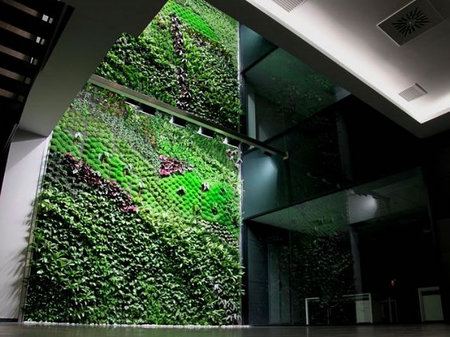 A garden you just can't walk on the grass at, this vertical garden set up in an office building does everything the usual horizontal one's do, keep the air clean and add a touch of beauty. You can't walk around it though, not unless you've got suction cups for feet. Set up by Urbanarbolism in collaboration with Paisajismo Urbano, this indoor vertical garden in Elche, Spain, stands three stories high and is considered to be Spain's largest. The garden clears the office air and keeps away indoor pollutants. Located in the courtyard of the office, the beautiful garden is just a peek away from the office windows, meeting rooms and the main entrance hall.

Keeping away the usual indoor pollutants like formaldehyde, benzene, and trichloreoethane, this beautiful vertical garden is a looker that functions equally well.


[Inhabitat]