The Scorpion – Eton's solar powered radio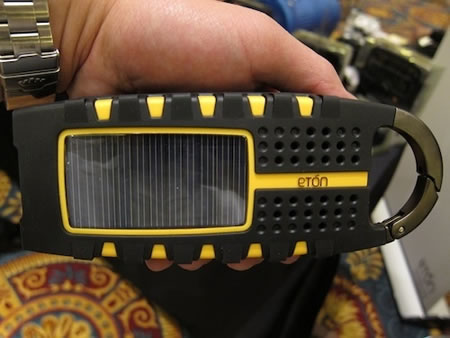 The concept of utilizing renewable sources of energy especially solar energy is being put to use in every nook and corner of the world today. So much that even radios have come to use solar energy to power themselves up now. Portable radios may have become outdated due to the use of mp3 players that have inbuilt radio capabilities nowadays; however the Eton Scorpion is here to make the difference. Most Eton radios can be powered up using batteries or cranks. This recent launch though is juiced up using solar power. The crank saves it from embarrassing moments like bad weather when the radio is needed the most and the sun doesn't show up.

The only shortcoming of this radio is the lack of an external charging capability. The Scorpion has a digital radio tuner, NOAA weather stations and also packs a flashlight and bottle opener incase you decide to take it outdoors. For the price of just $50, you can buy this solar powered gadget that does its bit to save the environment.


[Gizmodo]