The EV Power Station Socket Model juices up electrical apparatus using electric vehicles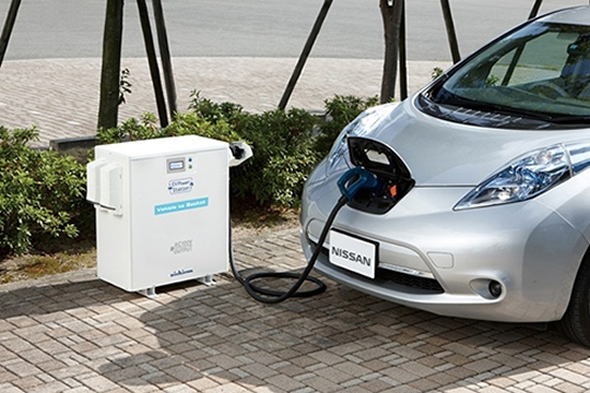 The tale all along has been all about powering electric cars using various energy sources. It's time these green modes of transport give a little back to the community, right? Nichicon Corp has developed an EV charger that is capable of supplying electricity from an electric vehicle to electric appliances, devices and other such apparatus in emergencies! Called the EV Power Station Socket Model, this charger will be released in early October 2013 and will be priced at about $4,811 a piece.

The EV Power Station Socket Model will sport an output voltage, frequency and output power of AC100V, 50/60Hz and less than 6kW, respectively. Measuring in at 650 (W) x 780 (H) x 350mm (D) and weighing 70kg, this charger is also capable of juicing up an EV batter at twice the usual speed!
[Via – Nikkeibp]