The energy generating Aard combines the power of wind and the sun

Solar energy generating and wind energy capturing plants are being built more than ever these days, taken the need for clean, green and renewable energy has increased with people trying to decrease their dependence on fossil fuels. Solar panels and wind turbines keep popping up everywhere, all across the globe. Designer Arttu-Matti Immonen however came up with a unique concept that combines both these energy generating sources, wind and the sun. Basically a ball that spins when the wind blows enough and featuring flexible photovoltaic modules that can accumulate solar power during daytime, the Aard is indeed an innovative and practical concept to green energy generation.

Constructed from aluminum, these blue spinning balls would fit in well into urban environments and architecture too, without looking too out worldly, and at the same time generate power. The Aard concept might just catch the attention of power houses around.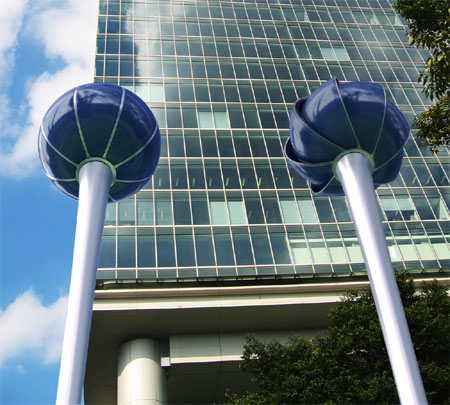 [Tuvie]